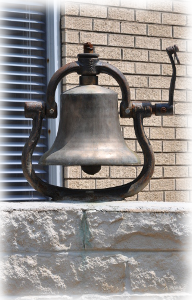 On July 12th, 1870 the Eagle Hill Baptist Church was organized and met for the first time in the Woodrum log school house located in the Eagle Hill settlement. This first location is approximately two miles east of the present location of First Baptist Everman. It was in 1877 that the church relocated to Enon and was renamed Enon Baptist Church and in 1907, the church moved again to the new settlement of Everman and became the Everman Baptist church.
Ten years later in 1917, the congregation moved into a brand new church building and in 1925 an educational building was completed. The Women's Missionary Union formed in 1929 and is still active today as the Women On Mission. Training Union(discipleship study) began in 1948, and the Men's Brotherhood organization started in the 1950's.
On November 3, 1950, the old church building was destroyed by fire and a new church building was built in 1951 at our current location of 501 West Barron Ave and renamed the First Baptist Church of Everman. Over the next thirty years, the church added educational facilities and experienced significant membership growth. In 1981, a note burning ceremony was a highlight; the church became debt free.
Throughout the years, there have been pastors who supplied leadership in the areas of mission emphasis, outreach, and evangelism. Interim pastors provided transitional leadership and blessed us all. There have been ministers of music, youth, evangelism who have inspired us. As God's church, we are grateful for the pioneer Baptists who chartered Eagle Hill Baptist Church over a 148 years ago and for the leaders who lead us along the way.
Eagle Hill Baptist Church, though relocated and renamed, is still serving southeast Tarrant County. Older returning members find that the eagles have disappeared over the years but the loving and pioneer spirit still flourishes today at FBC Everman.