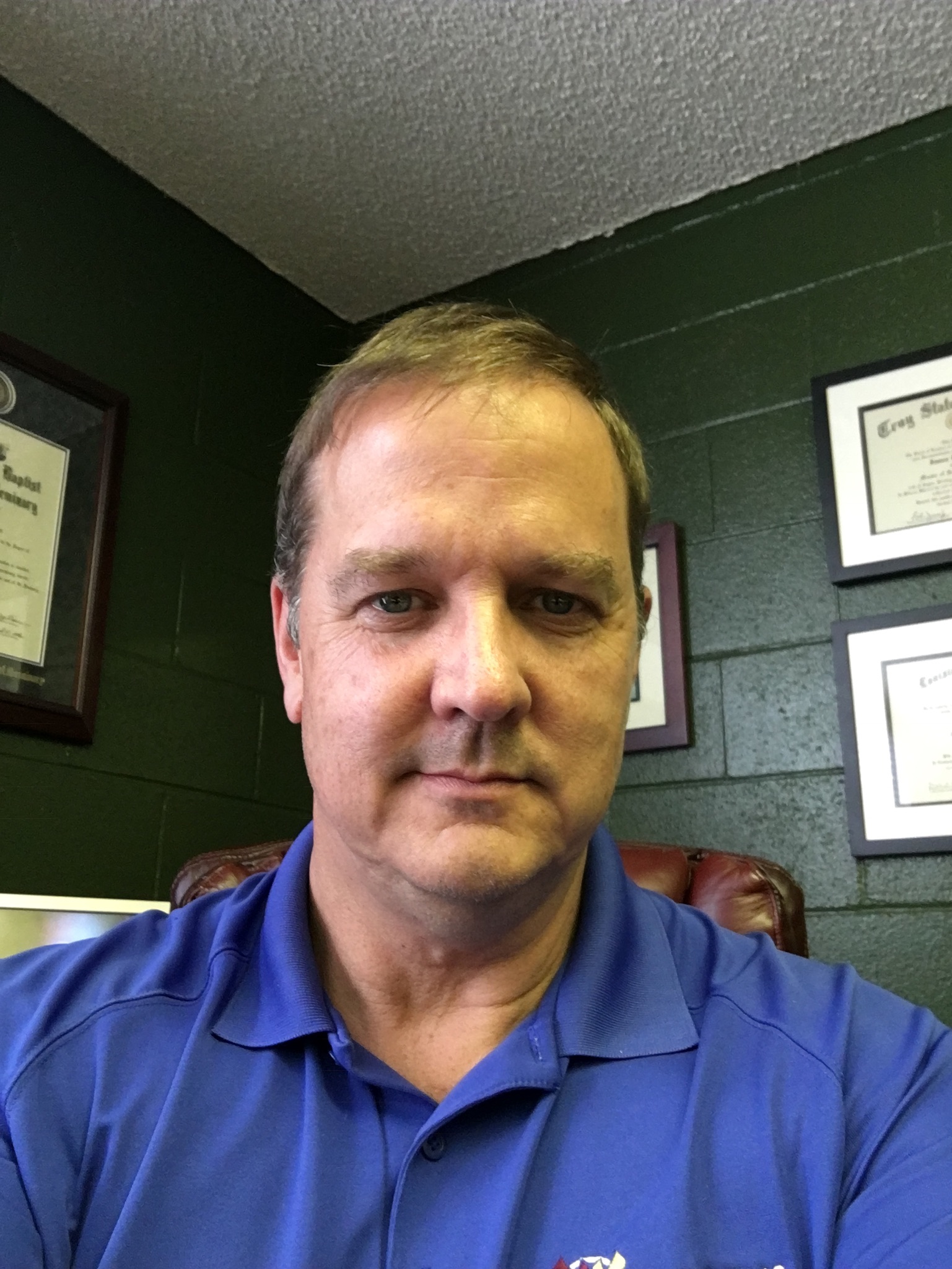 Pastor - James (Jim) Tucker
Family: I married Sarah Smith (Tucker) of Crossett Arkansas on December 27th 1985. We met while attending Louisiana Tech University and have been together ever since. God has blessed us with two wonderful boys. Kemp was born in Alaska in 1991, while Grant was born in Okinawa, Japan in 1997. In 2012 our family grew by one, a wonderful daughter-in-law, Rocky. Kemp and Rocky were married June 2nd 2012. On March 17th, 2015, we welcomed Claire Opal into the world, Rocky and Kemp's first daughter and again on August 22nd, 2017 we welcomed Adeline Joy, their second daughter. Grant, our youngest is on active duty in the USAF. We look forward to what the future holds for all of us and we also know and trust that He holds our future.
Favorite Verse: My favorite verse is Jeremiah 29:11: "For I know the plans I have for you declares the Lord. Plans to prosper you and not to harm you, plans to give you a hope and a future."
Saved: I met and accepted Jesus as a young boy of 6, while attending the First United Methodist Church of Leesville, LA. My best friend's father, Creighton Owen, was my Sunday school teacher at the time. He shared with all of us in that class about Jesus. I was old enough to understand that I needed Him in my life so, in that little classroom Mr. Owen offered to pray with me a prayer of salvation. I have never doubted at that moment I became a new creation.
One of the things I find most fascinating is: How cohesive the Bible is -- written over a span of 1500 years divinely inspired by the Holy Spirit through multiple human authors, faithfully recorded, copied, and passed along to successive generations throughout the years. It has an undeniable continuity that reveals God Himself to man. It stands the test of time and presents us with the Gospel message of salvation and God's love for us and focuses our attention on Christ. It cannot simply be called a book but is the divine instructions given to us and sets the standards by which we live. It is a treasure.