CURRENT SERVICE TIMES
SUNDAYS
Sunday School for Children & Adults
Before Worship 9:30 AM
During Worship 10:45 AM
WORSHIP SERVICE
Sunday Morning Worship 10:45 AM
Kids Takeover every 5th Sunday of the month
Women's Bible Study 3:00 PM
Evangelism 3:00 PM
WEDNESDAYS
Kid's Connection Chapel Service 4:00 PM
Prayer Meeting and Bible Study 6:30 PM
SATURDAYS
Prayer Walking 9:00 AM
1ST MONDAY OF THE MONTH
FBC Heavenly Sent 3:00 PM
JANUARY EVENT 2022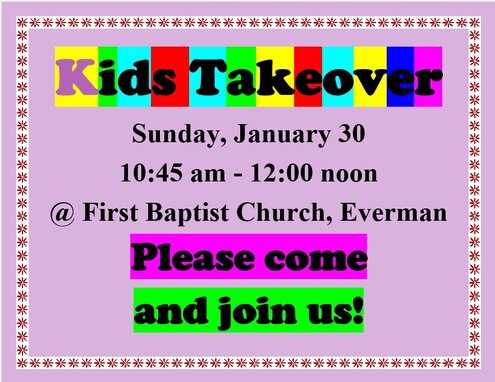 Welcome! Welcome! Welcome!
We are blessed to have you visit our website and we would be delighted to have you in our church this coming Sunday! You are more than welcome to join us in our worship service with your family and friends!
See you soon!
**********************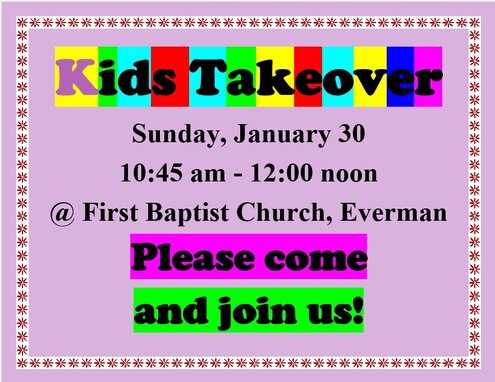 **********************
September's Highlight: Baptism
God is so gracious and loving to these little ones that they are overwhelmed with God's love and are able to receive Jesus Christ as their Lord and Savior and as a public declaration of their faith, they have come to be baptized in obedience to God's Holy Word. It is our joy that our children come to Christ at this age. To God be the glory, forevermore.